See us for French & European Vintage, European & English Collectibles, Art Deco & European Style Decor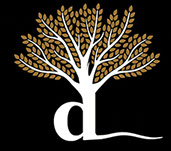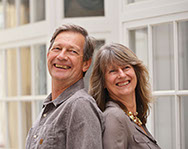 "Du Bois" – meaning - "from wood" or "of the wood"
" One hundred and fifty euros" said the French brocante (antiques salesperson) in his broken English. "No Way I replied in my even worse schoolboy French. The bargaining went on until we finally reached an amicable compromise, both grinned as we shook on the deal and the prized antique was mine.
It's the thrill of hunting for ancient treasures, the French way of life and bargaining with people of this gregarious yet savvy Gallic race that keeps us coming back.
We are Chris and Marja Wood, two marketing professionals who, for many years, have shared a love of quality French & European antiques and vintage.
Marja has a background in the arts and interior design and Chris is an experienced negotiator and salesperson who enjoys the simple art of interacting with others.
We have connections in France, England and the Netherlands and from these bases we explore and hunt for treasures in all sorts of nooks and crannies to bring to our customers.
It is a wonderful way to make contact with like minded people and to meet all sorts of characters along the way.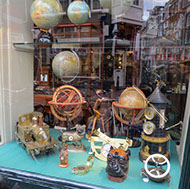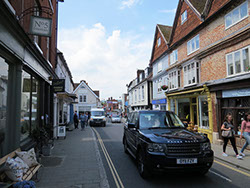 treasure hunting in France
treasure hunting in Netherlands
treasure hunting in England